This past week, I enjoyed two days visiting Durango, Colorado. Welcoming and reminiscent of the old west, Durango is best known for the iconic steam train that ascends on narrow-gauge track to the old mining town of Silverton. Located in the southwest corner of the state, not far from Four Corners where one can stand simultaneously in four states, Durango is surrounded by high plains to the east and spectacular mountains to the west. Not only is Durango small, with a population around 17,000, it's also a young town with a median age of 30 years.
The train in the video above and photo below was the first train to pull out of Durango since July, when the track was washed out by heavy rains. More information about the train can be found on the Durango Herald website here.
I enjoyed my stay at the Rochester hotel, located near downtown. Originally built in 1892, this western themed boarding house has been converted into a comfortable and friendly hotel of fifteen rooms. The floors may creak, but those sounds only add to the charm of this lovingly restored home-away-from-home located near downtown.
I dedicated one day for driving up toward Silverton and Ouray, the historic mining towns located above 9,000 feet in the San Juan Mountains. I was there during one of the prime weekends for viewing the turning of Aspen trees into fall colors. Around each curve, along the serpentine road that crossed several 11,000 foot passes, I enjoyed jaw-dropping swaths of yellow and gold against a backdrop of dark blue skies.
On the way back to Durango, I stopped in Silverton and watched the arrival of the steam train I'd seen leave Durango earlier that morning. After It pulled into town, lumbering to a stop in the middle of the street, its disgorged passengers wandered around town and had lunch in saloons and restaurants before returning to Durango by bus or via the return train.
Back in Durango I admired the first Catholic church in town and some real estate for sale.
The next day it was time to head back to Seattle on a painfully early 7:45 am flight to Denver that provided stunning views of the Colorado Rockies along the way.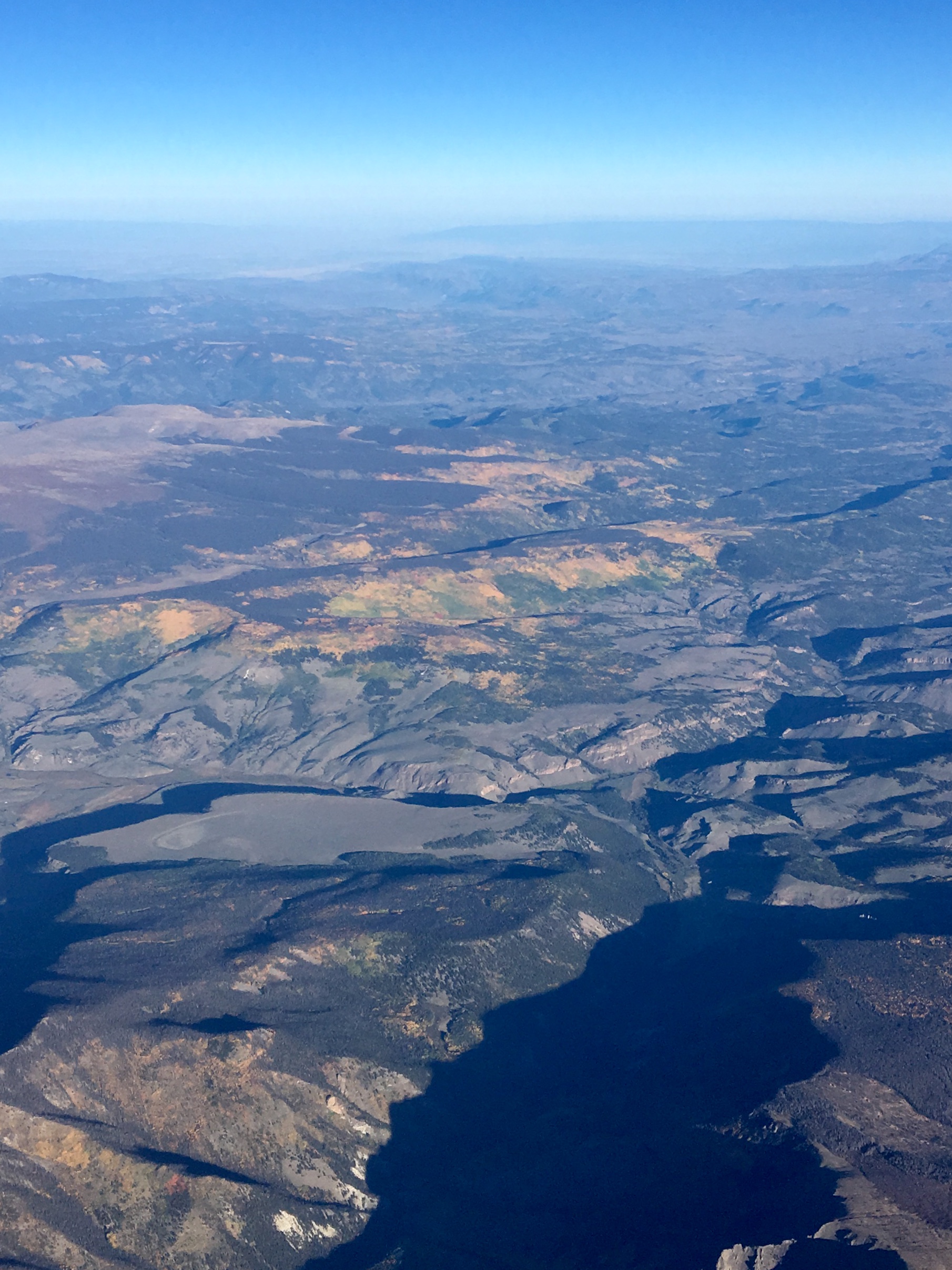 Author's note: One of my favorite scenes in my latest novel, Yes Means Yes, takes place in Durango.